click video to see why join vietnam vacations with us?
Planning Vietnam vacation without Halong bay tours means you haven't been to Vietnam. Halong Bay with 3000 unshaped limestone islands coming up from green water, twice recognized as UNESCO World Natural Heritage Site and listed among the 7 New Natural Wonders of the World, offers different activities from sightseeings to adventure tours. Halong Bay cruises in Vietnam luxury travel style highlight all Vietnam holidays.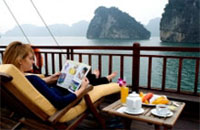 Specially designed with local renowned wood like the aroma, Bat Trang ceramics. More on indochina cruise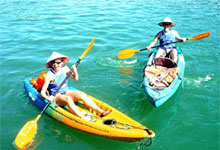 Deluxe royal traditional wooded Junks, best Vietnamese cuisine, well trained staff. More on Huong Hai cruise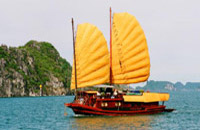 Satisfy tourists' interest in luxury travel style at private moments with 1 and 2 rooms. See Victory cruise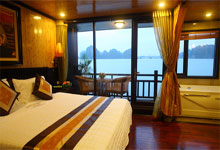 Elegance , delicious food, luxury comfort guarantee memory of lifetime travel on Victory star cruise
sapa tours - the queen of vietnam vacation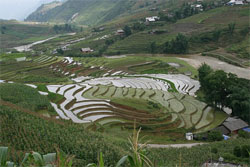 Stunning rice paddy terrace fields, cottages dotted on slop of mountains and valleys create incredbly beautiful scenery. Holiday Vietnam, see Sapa with amazing 7 groups of ethnic peoples. More information, please see sapa-natural wonder(4days/3nights)
Vietnam holiday Guides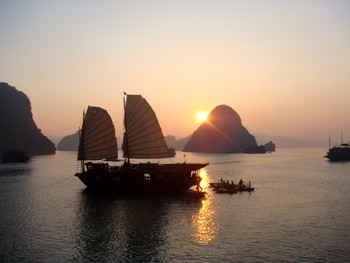 art, culinary in vietnam tour packages
Besides beautiful landscapes, Vietnam tourism is also famous for art, cooking and spa using natural materials in unique styles. Experience the perfect combinatoin of luxury comfort and long Vietnamese tradtion in our vietnam package tours.....

vietnam golf holidays reviews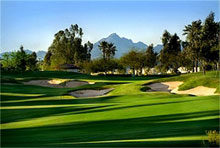 With amazing Vietnam golf courses, Vietnam has become one of the world's top fascinating goft destinations. Join Vietnam golf tours for unforgettable experience. all vietnam golf tours
vietnam package tours in adventure style
Holiday Vietnam with Sapa - naturally stunning scenery, the Queen of all Vietnam holiday packages. Join Halong bay cruise in luxury travel style - the king of all Vietnam travel deals. Tam Coc - the most charming countrysides for Vietnam tours. Perfume pagoda - perfect mix of pure nature and Buddhism. Mai Chau - peaceful, charming valley..... All will make your Vietnam adventure tours memorable.
Specials & Hot Deals
5 day Vietnam tour with 2 top destinations: charming Hanoi with amazing daily life activities in the old quarter. Top of all Vietnam holidays is Halong bay- Paradise on Earth. It is a fascinating unfinished picture of 1969 unshaped limestone islands coming up one after one from emerald waters: 5day North Vietnam tour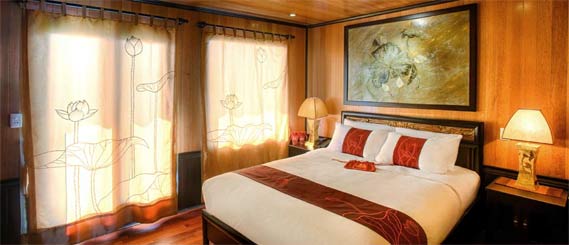 5star Indochina Sails cruise & 4star hotel: 3day tour from 235 USD Big saving package!

3star V'spirit cruise & 3star hotel: 4day/3night Hanoi Halong tour starts from 161 USD Best Value Package!
Street Food Tour: Half day try real local taste in Hanoi starts from 20 USD Hanoi street food tour

Vietnam holiday reviews by tripadvisor.com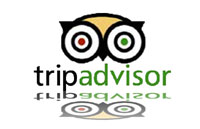 Unforgettable holiday for our family. We had Mr. Thai arrange our 10 day trip to Hanoi while we visited our brother working in Saigon. Everything went smoothly and exactly as our booking.
We joined Indochinal cruise for 3days and 2nights is the highlight of our vacation: the rooms are luxury, seafood is really good, kayaking around floating village is fantastic. Especially, the second day in Halong bay is amazing. It is a Paradise. At first we only wanted Halong bay tour, but in the end we decided to book Sapa tour with Mr. Thai

Said Mr. Philip - weinstein.philip@gmail.com See more
Vietnam holiday review's videos
Where to go? What to do? what to see are big questions for most of travellers. Take a look at footage of our Vietnam trip and be inspired by our travel style and destinations. See review videos of our customers' Vietnam holiday
Best selling Vietnam Holidays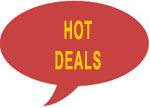 Majestic Vietnam 10day tour: All Vietnam's top attractions – Old historic Hanoi, amazing Cu Chi tunnel and 4 UNESCO natural and cultural heritage sites: Fascinating Halong Bay, romantic Hue, charming Hoi An and Mysterious My Son will create a wonderful Vietnam holiday. See details here
Best of vietnam(8days/7nights) This bestselling of Vietnam tours 2012 offers stunning scenenry through villages with emerald-green rice paddies and hill tribes of multi-cultures..... Unforgettable Vietnam holiday. This is one of best Vietnam package tours
jewels of vietnam(14days/13nights)


The trip has charming Hanoi, stunning countrysides, breathtaking scenery of Halong Vietnam, unique temples in Hue, fascinating town of hoian.... for amazing Vietnam vacations. This is the bestselling of luxury Vietnam tours.
Why book Halong bay tours with us?
With a philosophy: Travel is not just about visiting & ticking off the sights on your travel map, but travel is about experiencing. Therefore, we provide a perfect combination of Halong bay cruises in Vietnam luxury travel style and outdoor experience on stunning landscapes, Vietnamese daily life as floating villages in Halong bay...
Most importantly, We are not the representative of any cruises and we just recomend the high-end Halong bay cruises to mark the highlight of your lifetime travel.
Furthermore, We hightly value your business and work for coming customers recommended by you. This is our true success, our fortune and our life known as a best-spoke Vietnam tour operator. Give us your requests and your job is to relax and enjoy.
Feel free to customise Vietnam holidays with our tripadvisors of Luxury Vietnam Vacation Co.,Ltd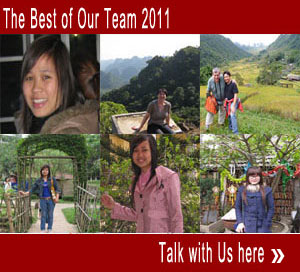 Agriculture tours in Vietnam
Fertile Red River delta in the North and lusciously green and beautiful Mekong Delta in the South of Vietnam offer best conditions for Vietnamese people to do farming. Join agriculture tour in Vietnam to learn how Vietnam has become one of the biggest exporters in agriculture products. 5day Agriculture tours in Vietnam
Best eco holidays in Vietnam
Need a special place to hideaway for refreshment and recovery after getting tired with modern life, cars, computers, tall buildings, busy life.... for such a long time. That place must be peaceful with spectacular scenery. However, nowadays it is so difficult for us to find such a place in our modern world. Do not worry. Follow the link for the best eco holiday Vietnam


Vietnam holiday news:
On the way from Hanoi to Halong Bay, you may see a long line of people. In the line, there is a monk who takes one step and knee down to pray for one time. He started doing this on Jan 27th 2009 from Saigon. The end of the trip is Yen Tu pagoda