Why join halong bay tours on Vietnam holidays?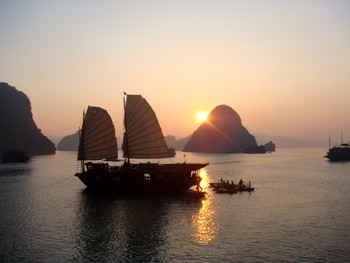 halong bay vietnam, must see destination for asia travel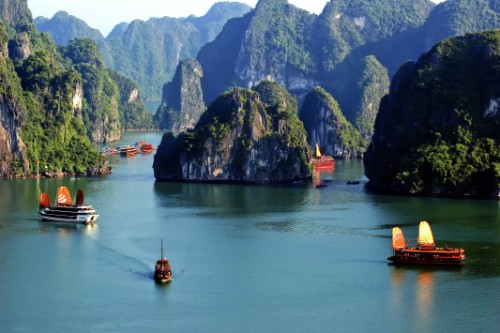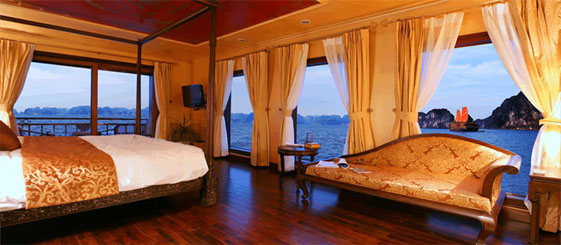 Located in Quang Ninh province, Halong Bay covers an area of 1553 sq km in size and 120 kilometre long coastline. Magnificent Halong Bay features 1969 limestone karsts and islets in various sizes and shapes.
Dotted with beaches, caves and grottoes created by wind and waves, these forested islands rise one after one from the emerald waters, creating breathtakingly beautiful scenery.
Twice recognized as World Natural Heritage Site by UNESCO, the first time is for Halong bay's incredible beauty and the second time is for her geology formation. Stunning Halong bay is One of 7 must-see destinations in the world.
Together with her stunning beauty, the luxury comfort and elegance of Halong bay cruises will mark the highlights of your life time travel. Here are some of the best selling Halong bay tours for your Vietnam holiday.
all vietnam cruises
daily tours in Vietnam
vietnam vacation guide
Vietnam tour packages
Vietnam travel guide