Tour vietnam, join 6day sapa tour
secret links of natural wonder & cultures
(6days/5nights)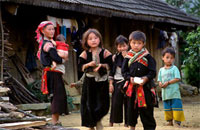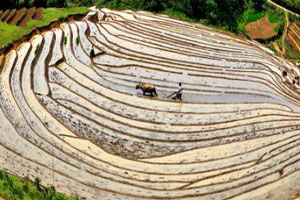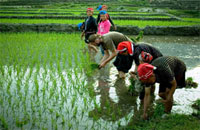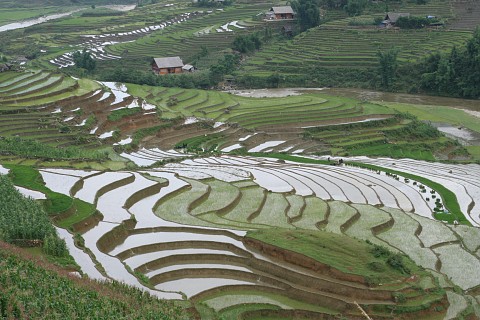 day 1: hanoi - lao cai
8:00PM departure for an overnight train to Lao Cai.
day 3: stunning beauty on vietnam holiday
Pick up at Lao Cai station. Drive to Sapa for breakfast. 9:00 Tour Sapa by trekking to Cat Cat village offer many chance to take photos. Visit beautiful waterfall. Sapa tours are created for those who love beautiful nature.
Afternoon, free to discover beautiful Ham Rong flower garden. Overnight in Sapa. The first day of Sapa tour end.
day 2: Sapa - Laochai - Tavan - Sapa
8:30 Your sapa tours start by trekking through the paths cross rice terrace fields to Y Linh Ho vilage. Trekking though hillsides along MuongHoa river. Cross the river by a suspension bridge to reach Lao Chai village where The H' Mong people live. Enjoy picnic lunch prepared by your guide.
Afternoon, cotinue your touring Sapa to Ta Van village of the Dzay and red Dzao minority groups(total trek 17km). Take the paths across the paddy fields, see and chat with minority people working on the fields.
The incredibly stunning scenery of Muong Hoa valley with very large rice paddy terrace fields on the slopes of high mountains offers many photoes. Drive back and the end of Sapa tours for the second day. overnight in Sapa.
day 4: Can cau market - a must-see of vietnam holidays
Have breakfast. 8:00 drive to Can Cau market. Discover the social market. Here, minority groups enjoy their happy time after a week hard-working on the fields.
Drive back to Bac Ha for lunch. Check in. Afternoon, trek to Ban Pho village to discover the Flower H' Mong daily life. Overnight in Bac Ha.
day 5: Tour Vietnam, see Bac Ha market
Discover Bac Ha market for unbelievable ways of life. See different ethnic minority groups in colorful costume selling, buying and bargaining. At other corner, see them enjoying great party after a long week working. You will say this is the most interesting festival you have seen. This is the best market tour in Vietnam
Bac Ha is not only a market for selling, buying but also a meeting area for all local people, especially young couples and at the other corner, you can see some boys flirting girls. This market is one of top destinations for Vietnam holidays.
Afternoon, trekking Trung Do village where The Tay people live. Discover traditonal daily life of the minority people. A boat picks up. See different villages on both sides of Chay river
Drive back to Lao Cai. Have dinner. Take the night train back to Hanoi. The fourth day of Sapa tours ends.
day 6: arrive in hanoi
At 5:00 AM, Car pick up and transfer to your hotel. Now, your tours Sapa package ends.
6day Sapa holiday
Prices quoted in USD nett per person
Class
2 Persons
3 - 5 Persons
6 - 14 Persons
Hotels
Luxury...
on request
on request
on request
Chaulong, Victory..
collection of sapa tours for Vietnam holidays
Tips for vietnam holiday packages
all vietnam cruises
daily tours in Vietnam
vietnam vacation guide
Vietnam tour packages
Vietnam trip guide