Recommended honeymoon package tour to vietnam
What includes in honeymoon package tours to vietnam?
Geographically, Vietnam has 3260 km coastline facing the South China Sea, a warm current sea. This offers thousands of big and small beaches in peace, tranquillity and emerald water with the world's top luxury beach resorts which have recently been built to create amazing Vietnam holidays. Besides, Vietnam is famous for stunning scenery and UNECO Natural & Cultural Heritages Sites, offering us chances to make Vietnam tour packages from adventure to luxury style, especially for honeymooners.
amazing vietnam honeymoon package(12days/11nights)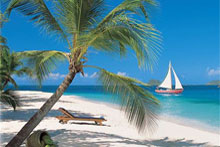 The trip is one of the best Vietnam tour packages with all the best Vietnam beaches: Amazing Halong Bay, a UNESCO heritage site - the top natural wonder of the world - with many small private beaches, China beach Vietnam in Danang, Hoian beach and Nha Trang Bay with golden sand beach. All guarantee to create great time in your life. Limited offers for one of the best Vietnam tours. amazing honeymoon in vietnam
halong beach vacations(5days/4nights)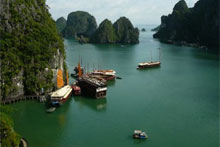 Halong Bay's 3000 amazingly shaped limestone islands on 1553 sq km green sea water create the unique painting of natural beauty. Many of these islands are surrounded by private white sandy beaches. Book Halong beach holidays with us to discover the luxury comfort of Halong Bay cruises and beautiful beaches. if you are not fully satisfied, get your money back. Limited offers for the best Vietnam tours. see details of special halong tour
heaven on earth(14days/13nights)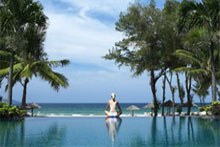 The trip has all the top Vietnam attractions: Amazing Halong Bay, a UNESCO heritage site - the top natural wonder of the world - with many fascinating beaches, offers luxury and romantic moment. China beach Vietnam in Danang, Hoian beach and Nha Trang Bay with golden sand beach. All guarantee amazing Vietnam holidays. see details of special vietnam honeymoon
hoi an beach holiday(4days/3nights)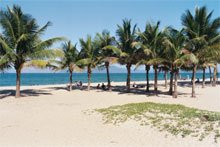 One destination with 2 UNESCO world heritage sites: Hoi An ancient town is only 4km from Hoi An beach and mysterious My Son is only 60 km from Hoi An beach. Most importantly, the beach contains all important conditions for a beach tour of Vietnam such as white sand, clear and blue water, moderate slopes and small waves. Unforgettable Vietnam vacation is waiting for you.
see details of special holiday
heritages of vietnam(11days/10nights)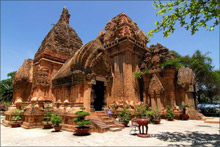 The bestselling of Vietnam tour packages has 4 natural and cultural World heritage sites: Charming Hanoi. Amazing Halong Bay, the top natural wonder of the world. Romantic Hue. Mysterious My Son. Exciting markets of Mekong river.
see details of vietnam tour
Tips for Vietnam holiday packages
all vietnam cruises
daily tours in Vietnam
vietnam vacation guide
Vietnam tour packages
Vietnam trip guide