choose the best indochina holidays on your travel indochina
unforgettable experience on indochina holidays
Amazing Indochina holidays have all the top attractions of Vietnam and Cambodia. They are famous UNESCO World Natural and Cutural Heritage Sites. Join to learn the unbelievable and mostly unknown ways of life from many minority groups. Choose the best package for your travel Indochina here.
hidden charm of indochina travel(21days/20nights)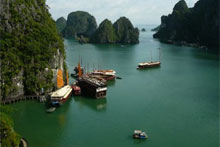 Top of the best Indochina holidays has the world's top charming destinations and UNESCO World Natural and Cutural Heritage Sites: Amazing Halong Bay - the king of Vietnam holiday, stunning Sapa, romantic Hue, enchanting Hoian, mysterious My Son, exciting floating markets in Mekong river and wonderful Angkor Wats. More is waiting for you. see best of indochina tours
highlights of vietnam cambodia tours(12days/11nights)
The elegance and ultimate luxury of Halong Bay cruises, fascinating scenery with colorful hill tribes in Sapa, charming countrysides and stunning Angkor Wats.....All the top destinations of Indochina travel will highlight your lifetime travel. see highlight of cambodia vietnam tours
must-see of cambodia vietnam travel(10days/9nights)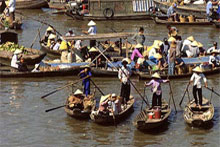 In 10 day tour, you will see – exciting Saigon city(also called Ho Chi Minh), amazing Mekong delta, beautiful Nhatrang bay and fascinating Angkor Wats - king attraction of Cambodia tourism. The trip has more for you to enjoy. Limited offers for the best of Cambodia - Vietnam holidays. See must-see of cambodia vietnam tours
highlights of indochina - amazing indochina tour(8days/7nights)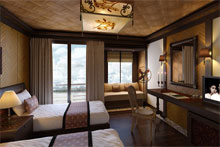 This amazing Indochina tour offers a chance to discover the floating life alongMekong River in an luxury, relaxing and fulfilling style. Chat with people in different corners of the Mekong river from floating markets to floating villages.
RV La Marguerite cruise in luxury travel style is like "elegant, boutique, floating hotel" and also great for Cambodia - Vietnam holidays between Saigon, Phnom Penh and Siem Reap. Commitment to Excellence, Excitement and Satisfaction. Limited offers for Indochina tour. See highlight of indochina tour
discover untouched lands of indochina(8days/7nights)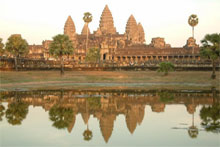 This Indochina holiday package creates unforgettable experience on the daily life of people from floating markets to floating villages in Mekong river between Vietnam and Cambodia. Pandaw cruise guarantees to make your Indochina tour Excellent, Excited and Satisfied. Limited offers for amazing Indochina tour package. See details of indochina tours
Tips for Vietnam tour packages
all vietnam cruises
daily tours in Vietnam
vietnam vacation guide
Vietnam tour packages
Vietnam trip guide