mekong travel cruises highlight vietnam holiday packages
How luxury are Mekong travel cruises rated? The rate is based on the combination of room comfort, junk architecture, food, services and feedbacks from our customers.
The quality of the Mekong travel cruises may change with the time. Therefore, we personally check them every three month. There are many other cruises, but we recommend only high quality cruises. Please see this section before booking Indochina tours.
rV la marguerite mekong travel cruise - rated as 5star hotels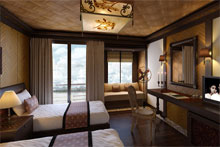 Built in Vietnam in July 2009 with 46 luxury AC rooms, RV La Marguerite cruise specializes in Mekong river cruising between Saigon and Siem Reap in luxury travel style. Join the cruise for amazing experiences on Mekong river and Vietnam luxury travel.
View: rV la marguerite cruise
rV pandaw mekong travel cruise - rated as 5star hotels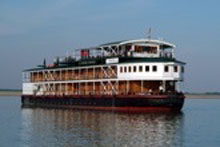 offer many chances to explore endless water way of Mekong River in a luxury, relaxing and fulfilling style. The cruise is like "Elegant, colonial, floating hotel" and specialises in cruising between Saigon, Phnom Penh and Siem Reap. The cruise is one highlight of Mekong travel. View: the cruise here
le cochinchine mekong travel cruise - rated 4star hotels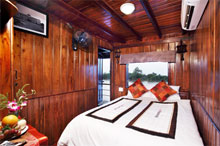 Discover Mekong river with luxury Le cochinchine cruise just one time to remember uniquely luxurious experience all your life. The luxury Mekong travel cruise guarantees to bring you luxury comfort and unforgettable experience on untouched lands.
If you are not fully satisfied with the trip, you will have money back: Limited offers for the Mekong travel cruise. View: le cochinchine cruise
bassac mekong travel cruises - rated as 4+++star hotels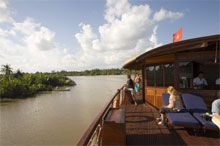 All three Bassac cruises have comfortable rooms with private air conditioning, en suit bathrooms, soundproofed partitions and double glazing to protect the passengers' sleep from outside noise.
Bassac Mekong travel cruises guarantee amazing Mekong discovery on Vietnam holidays. View: bassac cruises
all vietnam cruises
daily tours in Vietnam
vietnam vacation guide
Vietnam tour packages
Vietnam trip guide