How to choose the best Halong bay cruise for Vietnam vacations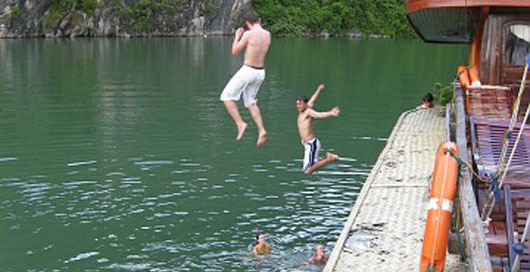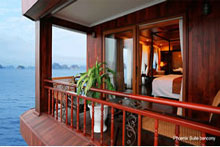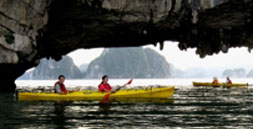 Target of joining Halong bay tours:
For honeymoon vacation, photography, sightseeing and relax or normal vacation. A private Halong bay cruise with one or two cabins is suitable for honeymoon and photographic tours. All Halong bay cruises offer sightseeing, cave exploration and kayaking options.
Budget, Deluxe or Luxury?:
Answer the question: the fares vary from 60 USD to above 1000 USD. It is divided into 3 levels. Under standard lever is about 60 USD to under 100 USD. Deluxe level is about 100 USD to 270 USD. Luxury level is above 250 USD. The fares are for 1person based on twin share.
The deluxe level offers comfortable rooms with nice bed and facilities, suiting most travellers. The chance of being ripped-off is really low. The luxury level highlights your lifetime travel. This level also offers services like massage, cooking class and Tai Chi exercise.
There are mainly two different routes for all Halong bay tours: 1st route - enjoin the stunning scenery of Halong bay , 2rd route - combination of Halong bay and Bai Tu long bay. Therefore, do not worry to miss anything if you book this level or not.
Book direct or through agents :
- The operators of Halong bay cruises focus more on local sales partners who employ sales people to handle the booking systems. There are some reasons: different sales culture, common mis-communication due to language difficulties. Therefore, both operators and customers lose out if departure time is missed. The owners of Halong bay cruises will always convince that their Halong bay cruise is the best. However, the tour operators like us( not representative of any Halong bay cruise) would like to create amazing Halong bay vacations for our valued customers.
halong bay cruises in Vietnam luxury travel style
all vietnam cruises
daily tours in Vietnam
vietnam vacation guide
Vietnam tour packages
Vietnam trip guide