6day hanoi vacation in vietnam luxury travel style
discover secrets of nature
(6days/5nights)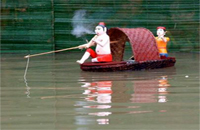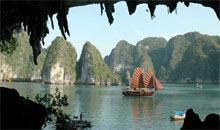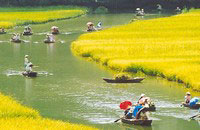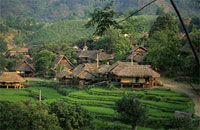 Suporior:
Hanoi hotel: Galaxy, Thanglong
Halong bay cruise superior
Deluxe:
Hanoi hotel: Sunway
Halong bay cruises: deluxe
Luxury:
Hanoi hotel: Movenpick, Intercontinental
Halong bay cruise: deluxe
Best of luxury:
Hanoi hotel: Sofitel Metrople(grand luxury)
Halong bay cruise: deluxe
Why book Hanoi vacation?
With only one week available, you do not know which destinations are the best for your Vietnam vacation and We have had this question many times. Therefore, the exceptional Hanoi vacation was born and itself has gained many best words from our customers. This is the best of Hanoi travel offers the world's top exotic natural landscapes with Vietnam luxury travel service. This becomes one of hot Vietnam tour packages. Book it now
day 1: hanoi arrival
Upon arrival, you will be welcomed by the guide of Luxury Vietnam Vacation and transfered to the hotel. Free at leisure.
day 2: Hanoi city tours
8:30 Start your Hanoi vacation by visiting a highly recommended museum of 54 ethnic minority groups. Then, see Ho Chi Minh Mausoleum, his House on Stilts and nearby One Pillar Pagoda.
Visit Tran Quoc pagoda, the Temple of Literature. Then, take a cycling tour around the French and old quarters, highlight of Hanoi tourism. Waterpuppet show is followed on your Hanoi travel(B, -, -)
day 3: halong bay - hanoi
8:00 start your Halong Bay tour with 3.5hour drive. 12: 00 Embark your Halong bay cruise in Vietnam luxury travel style, the highlight of Hanoi travel.
Visit Thien Cung cave, must-see on Halong bay tours. Then, enjoy great seafood lunch and take amazing photes. More wonderful scenery is still waiting for you.
after enjoy 4 hour cruising Halong bay through spetacular scenery. Drive back to Hanoi and arrive at your hotel about 19:00(B, L, -)
day 4: tam coc - must-see destination for vietnam tour packages
Your Hanoi vacation starts at 8:00 AM. Enjoy 2 hour driving south of Hanoi to Tam Coc. Arrive at 10: 00. Take a seat on a sampan rowed by the locals to explore stunning nature beauty of Tam Coc, The highlight of all Vietnam package tours.
12:30 Have lunch. Visit Hoa luu, the ancient capital of Vietnam. Drive back to your hotel about 17:00(B, L, -)
day 5: hanoi - mai chau
Pick up at 8:30. Enjoy 2.5 hour drive through beautiful countryside. Visit charming valley with Poom Cong, Lac, Chieng Chau villages of white Thai minority. Take a look at their stilt houses where 3 generations live together. Discover their daily life. Back to your hotel. You will agree this is the best countryside for Vietnam holidays(B, L, -)
day 6: hanoi departure
Pick up at your hotel. Transfer to airport. Your Hanoi vacation ends.
Join Hanoi vacations with most of top destinations for all Vietnam tour packages Book it now
Discover Secrets of Nature
Prices quoted in USD nett per person
Class
1 Person
2 Persons
3 - 6 Persons
Sgl supp
Hotel
Superior
1,307
831
737
190
superior
Deluxe
1,400
860
789
250
superior
Luxury travel
1,950
1,140
1,046
415
deluxe
Best of Luxury 5star
2,730
1,531
1,431
720
Grand, deluxe
Tour Excluded:
+ Daily expense
+ No drinks
+ Tips & gratuity to drive and guides
+ Personal travel & medical insurance
+ Other things not included in the programme
Included:
+ Private A/C luxury car/van/bus
+ Accommodation: twin-share
+ Entrance and sightseeing fees
+ Private luxury Halong bay cruise
+ English or French speaking guide
+ Great Vietnamese food as programme
(B - breakfast, L - lunch, D - dinner)
+ Taxes
Vietnam tour packages
vietnam holiday guide
all vietnam cruises
daily tours in Vietnam
vietnam vacation guide
Vietnam tour packages
Vietnam trip guide