Why Join vietnam adventure travel on Vietnam holidays?
fascinating vietnam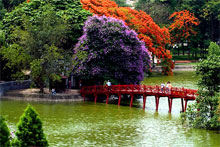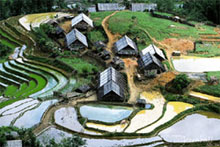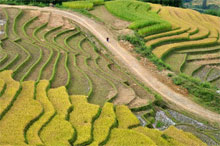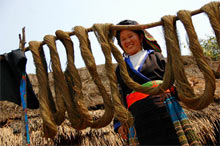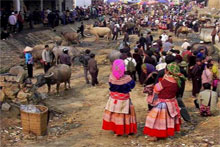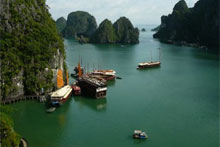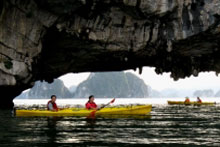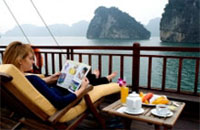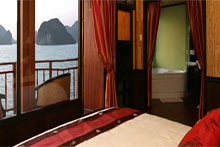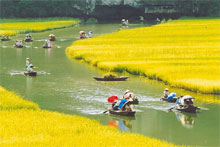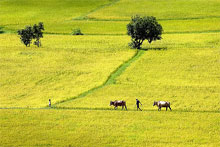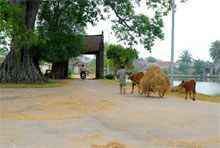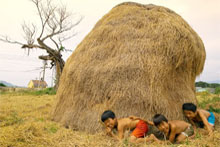 3star Suporior:
Hanoi hotel: Majestic Salute, Thanglong
Halong bay cruise baitho, paloma
Ninhbinh hotel:Thuyanh - superior
Maichau hotel: Maichau lodge - superior
Sapa hotel: Royal view
Train Hanoi - Sapa: Tulico Express, Levintran Express
Deluxe travel:
Hanoi hotel: Sunway
Halong bay cruise: emotion, victory
Ninhbinh hotel: Vanlong resort
Maichau hotel: Maichau lodge - deluxe
Sapa hotel: Chaulong- superior
Train Hanoi - Sapa: Tulico Express, Levintran Express
Luxury travel:
Hanoi hotel: Sharaton, Intercontinental
Halong bay cruises: victory star, Indochina - deluxe
Ninhbinh hotel: Vanlong resort - deluxe
Maichau hotel: Maichau lodge - deluxe
Sapa hotel: deluxe - Victoria
Train Hanoi - Sapa: Victoria
Best of luxury 5star:
Hanoi hotel: Sofitel Metrople(grand luxury)
Halong bay cruises: Jamisne(suite), Private victory
Ninhbinh hotel: Vanlong resort - deluxe
Maichau hotel: Maichau lodge - deluxe
Sapa hotel: Victoria - suite
Train Hanoi - Sapa: Victoria
What does Vietnam adventure travel offer?
all the top destinations of Vietnam holidays: Sapa, the colorful land of multi-cultural hill tribes, considered the Queen of natural beauty. Amazing Halong Bay, the king of all Vietnam vacations. Charming countrysides in Tam Coc. Perfume pagoda with perfect mix of pure nature and Buddhism. peaceful and charming valley of Mai Chau. All will make your Vietnam holiday memorable. Limited offers for the best Vietnam adventure travel package.
Brief Itinerary:
Day 1: Hanoi Arrival
Day 2: Hanoi - Sapa
Day 3: Sapa
Day 4: Sapa
Day 5: Sapa - Bac Ha - Hanoi
Day 6: Hanoi - Halong bay, UNESCO Natural Heritage
Day 7: Halong bay
Day 8: Halong bay - Ninh Binh
Day 9: Tamcoc
Day 10: Ninh Binh - Perfume pagoda - Hanoi
Day 11: Hanoi - Mai Chau
Day 12: Mai Chau
Day 13: Mai Chau - Hanoi
Day 14: Hanoi Departure
Trip name: Fascinating Vietnam.
Trip Code: VNPT - 01( + Departure date).
Length of the trip: 14 days and 13 nights.
Trip type: Private & Daily departure.
Trip Starts and ends in: Hanoi City.
Call to book this trip: +84.93052597 (24/7).
Email to book: sale@luxuryvietnamvacationpackages.com Book it now
Day 1: Hanoi Arrival (Meals : N/A)
Upon arrival, you will be welcomed by the guide of Luxury Vietnam Vacation at the airport and transferde to your hotel for overnight .
day 2: Hanoi highlights north Vietnam holiday
Start your holiday in Vietnam with top attractions of charming Hanoi such as HoChiMinh Mausoleum, his stilt house with beautiful botanic garden. Then, one Pillar Pagoda(unique buddhism architecture) and museum of ethnology where you can see the daily life objects of all 54 groups in Vietnam.
Afternoon, continue your Hanoi tours with Temple of Literature(First university built in 1070 AD). Take 1 hour cyclo tour around amazing old quarters known as 36 commercial streets and the unique traditional water puppetry show(puppets beautifully dance on surface of water - highlight of Vietnam trip ).
See daily life of local people by walking around Hang Be market. At 20:30, Board overnight train to Sapa(Meals: B)
Day 3: Amazing Sapa in adventure style
Arrive at 05:00 am. Drive to amazing Sapa, home to 7 colourful ethnic minorities in simple lifestyle and very basic conditions. Surely, the fascinating scenery and multi-cultures will create great travel experience. After breakfast at local restaurant, see local market where the ethnic people show their local textiles and handicraft. It is so nice to chat with them in simple English.
Afternoon, start your Sapa holiday by trekking through so beautiful valley to CatCat village(2km from Sapa town). Stop at Black H'mong cottage house to experience their lifestyle. Back to your hotel(Meals: B)
day 4: stunning nature on Vietnam tour
10:00 PM, trek to Lao Chai and Ta Van villages where you experience the daily life of Black H'mong and Dzay ethnic minorities. Chat with friendly local people and see them working in terraced green paddies valley of breath-taking landscape. Then, drive back to your hotel for overnight. Great Great feeling on Vietnam adventure travel(Meals: B/L/D)
day 5: Bac Ha market highlights vietnam vacations
Experience the simple ways of life. It does not matter whether they are rich or poor. They all work and wait a whole week for the market day. You find them in the best colourful clothes eating, drinking and chatting happily together. The market is also a place where love meet and flower. Amazing experience!
There are some markets: Cancau on Saturday, Bac Ha on Sunday, Cocly on Tuesday, cao son on Wednesday and Lung Khau Nhin on Thursday. Drive back to Lao Cai for overnight train to Hanoi. Probably, you will wonder what is the best way of life after experiencing this part of Vietnam adventure travel package(Meals: B/L/D)
Day 6: kayaking in Halong Bay highlights vietnam vacations
Back to Hanoi at 05:00, drive to Hoan Kiem lake to see morning Taichi. After breakfast, drive to Halong Bay through the scenic Red River delta. Check in. It is time to discover stunning Halong Bay, the top of Vietnam adventure travel
Surely, you will be surprised at the spectacular scenery of 3,000 amazingly shaped karst islands rising from the clear water. After 4 hour cruise, explore the most beautiful of 400 hidden grottoes under towering cliffs and enjoy kayaking around unshaped sculptures. Overnight on luxury Halong bay cruises. Unique experience on Vietnam trips(Meals: B/L/D)
Day 7: remoted areas of the Bay - king of vietnam tour packages
after breakfast, start your Halong bay tours by cruising through hundreds of naturally sculpted karst islands to really untouched areas, a feeling of getting lost in a heaven. Enjoy swimming and kayaking through an amazing tunnel under a karst mountain.
After lunch, experience an unbelievable floating village, talk with local fishermen and visit floating school. Back to the junk for great seafood dinner and overnight on Halong bay cruises. The experience of Halong bay holiday will last all your life(Meals: B/L/D)
Day 8: Halong Bay - ninh binh
After morning tea and coffee, visit Luon Cave by a sampan - one highlight of Halong bay tour. Have brunch while enjoying your Halong Bay cruising through stunny scenery. Definitely, Halong bay tours offer you unforgettable memory. Drive back to Ninh Binh. Back to your hotel about 17:00 pm. Free at leisure. Overnight here(Meals: B/L)
Day 9: Tamcoc highlights Vietnam holiday
Visit Bich Dong pagoda with three levels from the bottom to the top of the mountain. Then, take a seat on a sampan rowed by the locals for stunning scenery along the river to Tam Coc(3 caves) - stunning nature for all Vietnam tours.
12:30 Have lunch. There are two options: Cycle through peaceful villages to see real life of local people to Hoa Luu, the ancient capital of Vietnam or drive from Tam Coc to Hoa Luu. Visit the temples of two Kings in Dinh and Le dynasties. Overnight in Ninh Binh(Meals: B/L)
Day 10: Ninh Binh - perfume pagoda
It takes one hour and a half to drive to perfume pagoda. Join one hour boat ride along beautiful Yen river. On arrival, a stone flagged path takes you to Thien Tru Pagoda, built in the 17th century for Worshipping the goddess Quan Am. This is the platform for the journey to heaven.
It is both interesting and rewarding to trek to Huong Tich Pagoda in a limestone cave, one of the most important to the Mahayana Buddhists in Vietnam(3 times come here for enlightenment). On the top, enjoy the panoramic view. Walk down for lunch in a local restaurant. Join your rowing boat and drive back to Hanoi for overnight(Meals: B/L)
Day 11: hanoi - mai chau
8:30 AM Depart for Hoabinh(about 2hours). Stop at Muong village with beautiful valley and really basic local conditions. Then, drive to Maichau with few stops on the way for taking pictures.
On arrival, have lunch, walk around Poom cong and Lac villages of Thai people. Experience their lifestyle. Enjoy dinner at the stilt house of Thai minority. Overnight in hotel or in the village(Clean and comfortable mattress, blanket and pillow are provided)(Meals: B/L/D)
Day 12: enjoy maichau trekking
After breakfast, there are 2 options. The 1st option is Whole day trek. 8:00 AM Transfer to Sam khoe village. Start trekking through villages with beautiful, peaceful scenery along the path. Picnic lunch en route. The trek takes about 6 hours to get back to Mai Chau with many stops on the way. Dinner and overnight in Mai Chau.
The 2nd option is half day very easy trek. Drive to Sa Linh village of Blue and Red H mong people. Walk around the village and drive back to Mai Chau for lunch. Free walking in the village(Meals: B/L/D)
Day 13: Maichau -Hanoi
After breakfast, Visit local market and Van Village. Drive back to Hanoi after lunch. Back to your hotel around 15:30. Overnight in Hanoi(Meals: B/L)
Day 14: hanoi - airport
Transfer to Noibai airport to catch fight back home. End of your Vietnam holiday(Meals: B)
Book this amazing Vietnam adventure travel, just one time to remember Vietnam holidays forever. If not fully satisfied with the trip, you will have money back. Limited offers. Book it now
Best of Vietnam package tours

| | | | | | |
| --- | --- | --- | --- | --- | --- |
| Class | 1 Person | 2 Persons | 3 - 6 Persons | 8 - 12 Persons | Sgl supp |
| 3star superior | 3,319 | 2,157 | 1,850 | 1,659 | 340 |
| Deluxe travel | 4,194 | 2,635 | 2,389 | 2,189 | 595 |
| Luxury travel | 5,110 | 3,120 | 2,780 | 2,590 | 936 |
| Best of Luxury 5star | 7,406 | 4,236 | 3,760 | 3,963 | 1,729 |
Tour Excluded:
+ Daily expense
+ No drinks
+ Tips & gratuity to drive and guides
+ Personal travel & medical insurance
+ Other things not included in the programme
Included:
+ Private A/C luxury car/van/bus
+ Accommodation: twin-share
+ Entrance and sightseeing fees
+ English or French speaking guide
+ Great Vietnamese food as the programme
+ Taxes
best recommended vietnam holiday packages
tips for Vietnam tour packages
all vietnam cruises
daily tours in Vietnam
vietnam vacation guide
Vietnam tour packages
Vietnam trip guide