Victory cruises in halong bay Vietnam
Why join Halong Bay tours by Victory cruise?
It is said that planning Vietnam tours without exploring Halong Bay means you haven't been to Vietnam. Halong Bay tours are always first thought on planning any Vietnam holidays. It has been twice recognized as UNESCO World Natural Heritage Site. With an area of 1553 sq km dotted with 3000 big and tiny islands rising from emerald water, magnificent Halong Bay is One of 7 must-visit places on earth. Therefore, join luxury cruises in Halong Bay to create the most enjoyment of your lifetime. Limited offers for the best of Halong Bay tours. Book it now

Have a good trip!
day 1: hanoi - halong bay(Meals: L/D)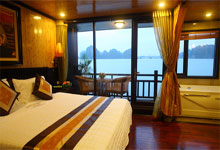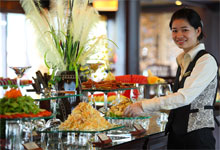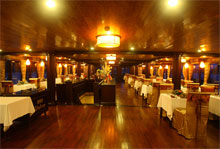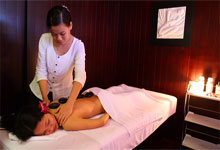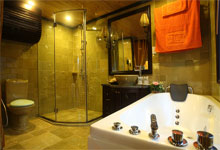 Tour Included:
+ 2 way A/C transportation.
+ Welcome drink.
+ Accommodation(twin share)
+ Entrance and sightseeing fees
+ Great Vietnamese and International food as the programme
+ Taxes
Tour Excluded:
+ Daily expense
+ No drinks
+ Kayaking if not included
+ Tips & gratuity to drive and guides
+ Personal travel & medical insurance
+ Other things not included in the programme
8:00 AM go to Halong Bay through beautiful countrysides in the northeast of Vietnam. See farmers working on the fields along the way . Arrive at 12: 00 noon time. Embark the best of luxury cruises in Halong Bay.
Have great Vietnamese seafood lunch while enjoying your cruise in HaLong Bay. Halong's incredibly fascinating scenery and delicious food make you lose sense of time.
Experience your Halong Bay tours through several hundreds of naturally sculpted limestone islands rising from quiet sea. At 15:00 Arrive at Vung Vieng floating fishing village where you can talk and chat with local people who have been living here for over three generations.
Back to the Junk. Continue your Halong Bay tour to Ho Dong Tien area for a perfect archor. 19:30 Enjoy delicous Vietnamese dinner.
21:00 Evening activities:
Film entertainment in the dinning room
Playing cards
Bar and massage
Join squid fishing with our crew on board
Now, you understand why we recommend you to book Victory star for Halong bay tours.
Day 2: cruise halong bay to untouched areas
Join Tai Chi class or relax on boat and see the sunrise over the Bay. 7:30 Have breakfast.
9:00 Transfer to a day-trip boat for cruising Halong Bay through hundreds of limestone islands with different shapes to some of the most untouched areas called three peach beaches or Van Boi, the most stunning scenery for all Halong Bay tours. Enjoy swimming or kayaking(if included).
13:00 have delicious Vietnamese lunch prepared by private chef. Continue your Halong Bay tour through stunning scenery. Back to The Victory star junk at 17:30. Relax on sundeck and see the sunset. Enjoy great dinner at 19:30.
21:00 Evening activities:
Film entertainment in the dinning room
Playing cards
Join squid fishing with our crew on board
23:00 The end of 2nd day gives you great experience on luxury cruises in HaLong bay.
Day 3: Halong bay - Hanoi(Meals: b)
6:45 Join Tai Chi class on sundeck for 30 minutes or relax onboard and see sunrise over HaLong Bay. 8:00 Start your Halong bay tour by exploring Surprising cave, one of the most beautiful cave in the world.
8:40 Back to Ms Victory star. Freshen up and check out. 9:30 Enjoy buffet brunch during cruiseing Halong Bay through many limestone islands of different shapes with stunning scenery.
10:30 get to the pier. It is time to say good bye to Halong Bay. Drive back to Hanoi. Back to your hotel at 14:50. Now, you have experienced the luxury comfort of amazing cruises in Halong Bay.
Note:The itinerary of Halong Bay tour is subject to change without prior notice.
Victory star cruises set up Vietnam tour packages in luxury travel style. If not fully satisfied with Halong bay tours, you will have money back. Limited offers for the best of luxury cruises in Halong Bay.
Book it now

3day Halong Bay Tour by Victory Star cruise
Prices quoted in USD nett per person
Cabin
Based on twin share
private car/van/bus
2 Persons
1 Person/sgl room
Deluxe
313
upon request
upon request
Junior Suite
383
upon request
upon request
President Suite
506
upon request
upon request
halong bay tours by victory star:
collection of Top luxury Halong Bay cruises:
all vietnam cruises
daily tours in Vietnam
vietnam vacation guide
Vietnam tour packages
Vietnam travel guide