Vietnam holiday guide: vietnam transportation
what kinds of vietnam transportion are being used?
There are two different kinds of transportation in Vietnam. One is the public transportation and the other is tourist transportation.
The public one is devided into 2 different kinds: The first is low quality service and it is always busily overloaded. The second is highlight quality service and it is still unconvenient for tourists on Vietnam tours because this transportation only runs from a bus station to an other one. Therefore, the top quality service was born to serve tourists on Vietnam vacation. This is tourist transportation.
The tourist transportation has new cars, buses, vans from Japan, United states, South Korea, Germany....
how to use vietnam transportation for tourists on Vietnam holiday?
Foreigners are not allowed to rent a car and drive in Vietnam except some special cases. We hightly advise you to rent a car with a Vietnamese driver because of Vietnam's totally differrent traffic and road conditions. In general, the driver does not speak English While you might get lucky. Please see Vietnam holiday guide section for more information to travel from one destination to an other.
vietnam car rentals
1. vietnam car rentals for 1 day trip
2. vietnam car rentals for 2 day trips
3. vietnam car rentals for 3 day trips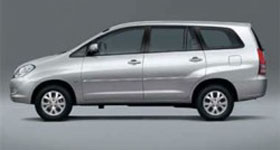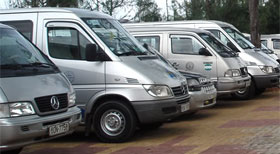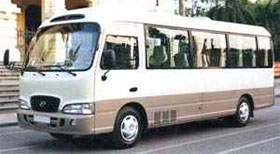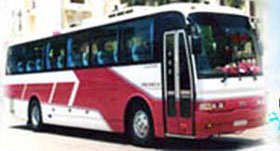 vietnam holiday guide
all vietnam cruises
daily tours in Vietnam
vietnam vacation guide
Vietnam tour packages
Vietnam trip guide